Archive for the 'Holidays' Category
Last year Muffin made her debut at predicting the weather just like Punxsutawney Phil.  While it's true that Muffin is a Guinea Pig, she is at least as cute as Phil!  You can read all about her first foray into weather prediction here.
This morning Punxsutawney Phil, that delightful groundhog, predicted an early Spring which is great news!  I'm always ready for Spring once we get into February.  Phil was up and predicting at 7:28 a.m. which is a bit early for Muffin, but once she had a leisurely breakfast she was ready to make her prediction.
Here she is getting ready to make Guinea Pig history again (you can't rush making history!):
And did she agree with Phil?  Yes, she did!  Muffin did not see her shadow (as evidenced in the photo below) and she is happy to announce that there will indeed be an early Spring!  Yhea!
Of course, considering how overcast it was this morning no one would have seen a shadow anywhere.  But Muffin said she looks so good in her outfit that we should ignore such niggling questions and admire her adorableness instead!  After all that hard work she was happy to retire back to her cage for a leisurely lunch (do you see a pattern here?).
A photo of our less then lovely start to the day (taken by Mac):
Fortunately the day turned out to be lovely, despite the gray start, and Muffin is pleased to have played a part in her second annual role as resident Saint Louis MO weather predictor.  Three cheers for Muffin the Guinea Pig (who will gladly except payment for her weather genius in the form of carrots, parsley or cilantro – for all those leisurely meals she likes so much!).
Note:  All pictures of Muffin were taken by Alex.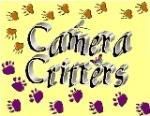 Related articles
Typically the first snow of the season means photos of the kids happily running around throwing snow at everyone and everything. 
But this time we give you something different – this time you get:
Muffin, Brave Guinea Pig Explorer of the Artic Midwest
Muffin had no idea that she would be expected to tackle a snowy landscape during her trip outdoors today.  But she is known for her resourcefulness and she was able to find some tasty grass to nibble on despite the chill.
Good thing she had an appropriate sweater for such a major event!
One of the best parts of an adventure is getting to explore – in this case, Muffin spent some time exploring the woods behind the house.  She found a great spot to enjoy the view (a fallen tree trunk). 
She was hoping to see some wildlife – a deer perhaps – but it was so quiet she could listen to the snow falling and think deep thoughts, like what she should request for her snack tonight (carrots, cilantro or peppers?). 
Here is the view Muffin is enjoying, very pretty.
Thank you Muffin, for sharing your adventure!
(All Photos by Alexandria)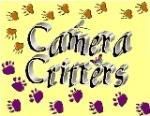 Related articles
I don't know about you but I've always been a fan of Groundhog Day — I'm not entirely sure why but I find it an appealing holiday.  Perhaps because it focuses on such a cute furry critter — which I grew up calling a woodchuck by the way.  Or perhaps its because I always live in hope that something, anything will bring winter to an early close!  I'm just not a winter person.
So today is Groundhog Day and the first thing the kids and I did this morning was to look for news about Punxsutawney Phil.  In case you missed it, he is predicting 6 more weeks of winter — sigh.  My only hope in this case is the fact that he only has a 39% accuracy rate!  Cuteness obviously counts for a lot when you're a groundhog predicting the weather!
We also read two excellent books in preparation for Groundhog's Day this year — one a non-fiction book for kids about the history of Groundhog's Day (title coming later since Mac took the book to school to share) and the other was Punxsutawney Phyllis about a girl groundhog who dreams of taking Uncle Phil's place as the annual weather predictor.  The kids thought it was a nice twist on the typical story and enjoyed it.
It also gave my daughter a "great idea" as she put it — if Phyllis could be the all-important Groundhog guru then why not a Guinea Pig named Magic.  Groundhog, Guinea Pig — sure, why not?!
So after we checked in on Phil and everyone was dressed for school we trooped outside with Magic the Magnificent, our own personal  weather prognosticator.
Here she is ready to make her debut:
Yes, unfortunately, as you can see in the next (dramatically staged!) photo, Magic the Magnificent saw her shadow and was forced to agree with Punxsutawney Phil about the continuance of winter — well, fine, just be that way!
Despite this gloomy forecast Magic the Magnificent received the adulation due to her as she made her way inside to a celebratory feast of carrots and parsley.
And there you have it, the First Annual Guinea Pig Winter Prediction by Magic the Magnificent.  You may discuss among yourselves now and prepare for the next six (long) weeks of winter.  I'm personally considering hibernation!!
If you would like to see the Groundhog Day craft we did last year (which Alex saved to hang up again this year — yes, we are the family that decorates for Groundhog Day, don't you?!) you can find it here:
Let's Celebrate Groundhog Day with Phil
Related articles:
No one ever said it was easy to dress up a horse for Halloween — but that certainly didn't stop Alex.  She had a lot of great ideas but since time was short we went with one of the easier ones — her as an artist and Houdini as her artwork (aka Pony Picasso).  Houdini was a sweetheart, even when we used twisty ties to put paintbrushes in his mane.
Special thanks to Full Circle Farms for a wonderful Halloween at the stable complete with horses, games, bonfire and lots of fun!!
Without further ado, here they are — Alex and Houdini for Halloween 2011:
I was contacted by Costume Supercenter to do a review of one of their costumes.  I was really excited about this because my kids love to not only play dress up but they are also very excited each year about Halloween.  As soon as Halloween ends they are already planning what they want to be next year!
My daughter and I looked over the many girls dress up costumes available on the Costume SuperCenter website and were amazed at just how many choices were available!  They not only have the Halloween costumes that you would expect but even St. Patrick's Day costumes, Easter costumes and Biblical costumes for kids that would be perfect for that nativity play when you have to have a shepherd costume or else!
Alex and I talked for a while about the Historical costumes — I thought the Colonial Girl costume was really cute.  But Alex has had her heart set on being a Native American Indian since last October so we looked over the selection of Indian costumes that Costume SuperCenter offers.
Alex fell in love with the Indian Girl costume because she liked the colors of the dress and the fact that it came with a matching headband.   I wasn't sure how it would look on her but we agreed that it certainly looked cute in the photo on the Costume SuperCenter site.
The costume arrived promptly and was carefully packaged.  As soon as I opened it up Alex rushed to try it on.  The dress was of a much better quality then I would have expected — the material, a faux suede, is very soft and Alex appreciated the fact that it wasn't itchy like some of her dress up outfits and costumes have been in the past.   The headband slips on easily and the included feather makes for a very sweet Indian princess.  There is also a tie that goes around the waist and hangs down to finish off the look.  The costume is very easy to get on and off and fits Alex quite well.
Alex loved the costume!  She tested it thoroughly by running through the house and up and down the stairs pretending to be an Indian princess — the dress is sturdy enough that it should hold up well to being used for dress up until she can use it for Halloween later this year.  She also plans to use it for the costume contest at the stable where she rides — we're going to add some war paint for both her and her horse, along with some extra feathers and a bow and arrow and she'll be ready to impress the judges!
Here are a couple photos of my Indian princess — doesn't she look cute all dressed up:
Thank you to Costume Supercenter for the neat dress up/Halloween costume, Alex is looking forward to using it for dress up as well as for her Halloween costume this year — it's just perfect!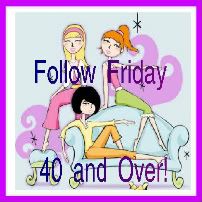 The kids and I wanted to make Irish Brown Bread this year.  Since Grandma and Grandpa were coming down on Sunday for a traditional Corned Beef and Cabbage dinner we decided to make the bread to go with the dinner.  (Alex is wearing blue so we can include this for Blue Monday — isn't that thoughtful of her to plan ahead for me!)
I can remember my Grandmother talking about the Brown Bread that her mother (my Great-Grandmother Annie Finnegan) used to make based on a recipe she brought with her from Ireland.  Unfortunately, the recipe was lost through the years, so I had to find one that sounded similar enough to the family stories.  I decided on one that I found at FamilyFun.com because it had the whole wheat flour, oats and buttermilk  that seemed to figure prominently in the family version.
The ingredients:
*  2-1/4 Cups Whole Wheat Flour
*  2-1/4 Cups All-Purpose Flour
*  1-1/2 Cups Oats (I used the quick cooking oats)
*  1 Teaspoon Baking Soda
*  1 Teaspoon Salt
*  1 Tablespoon Sugar
*  2-1/2 Cups Buttermilk
Heat the oven to 400 degrees.
Combine everything, except the buttermilk, in a large bowl and stir the ingredients with your hands.  The kids thought it was really neat to get to stir with their hands — Alex said it felt so silky smooth!

Alex read each step of the recipe and we talked about the various measurements, the differences between whole wheat flour and white flour, why buttermilk tastes "funny" and the importance of baking soda.
Mac had a hard time mixing gently but we managed to keep most of the oats and flour contained!
Make a well in the mixture and pour in 1-1/2 Cups of the buttermilk.  Alex knew what a well was and she took care of this part of the process for us.
Continue mixing with your hands, adding the remaining cup of buttermilk as you combine the ingredients.  The resulting dough will be wet and very sticky.  It was *very* sticky and the kids had a great time gushing the ingredients together!
Dust your hands with flour, shape the dough into a ball, and place it on a floured cookie sheet.  It was hard to make a nicely shaped ball since the dough was so sticky to work with, even with floured hands, but the kids decided it was close enough.
With a knife, score a deep X in the top of the ball, widening it with the sides of the blade as you cut.
Bake until golden brown, about 50 minutes.  Cool on a wire rack for 10 minutes.
Our bread certainly wouldn't win any beauty contests but it tasted wonderful!
We served it with the Corned Beef and Cabbage (made in the crock pot which turns out so well!) and everyone enjoyed it.  Alex ate several pieces and said that she thought Annie would be pleased that we made something so traditional in her honor.  We will definitely be doing this again next year, if not before since it was a lot of fun baking together!
Related articles
February 2nd is that most auspicious day — Groundhog Day!  When we all wait with bated breath to see if Punxsutawney Phil will see his shadow and thus predict six more weeks of winter.  There are other, local groundhogs as well, but Phil is undoubtedly the most famous and well known.
UPDATE: Phil did not see his shadow (no big surprise considering that so much of the United States is covered in snow and is overcast at best) but lets hope that means an early Spring — because I think most of us are ready for that!
We always start with a visit to Phil's official Groundhog Day page to check out the photos, the weather forecast and videos.  They also have a history of  Groundhog Day.
Did you know that Groundhog day has its roots all the way to the early Christians in England?
Or that the first official Groundhog day was held in Punxsutawney in 1886?
And that Phil appeared on the Oprah Winfrey show in 1995?  I bet he was a great interview subject
If you would like to visit some Groundhogs at our local Saint Louis Zoo they are located in the Children's Zoo.  I don't think any of them will be rushing outside in this weather — they'd sink in the snow!
Another way we celebrate Groundhog Day is watching the movie starring Bill Murray — Groundhog Day.  It's very funny and a perfect movie to hand out indoors with some popcorn, especially when Groundhog Day ends up being cold and snowy like this year.
Next year, we are going to try out this Groundhog Day Cake — it looks adorable and the kids would love to help make it.   This is on our list of to-do things for the future or maybe the Groundhog Cookies on the official site.
Yesterday we worked on a craft to celebrate Groundhog Day.  I found a Punxsutawney Phil Portrait craft over on Kaboose (where there are several games and activities for Groundhog Day including a fun quiz about groundhogs).   I didn't have felt on hand so we decided to to use construction paper instead and add some googly eyes for fun.
Using the template from Kaboose we cut out the various parts for Phil out of colored construction paper:
Here is Mac working on gluing together the various pieces:
And here is his finished Punxsutawney Phil portrait
Alex spent a lot of time getting her portrait just right:
It takes a lot of time to make the perfect Groundhog portrait apparently!
Here is her finished Groundhog Day portrait of Phil:
Alex thought this was a lot of fun so she started a second Groundhog Day portrait but this time one named Stinker (because he looks rather more like a skunk then a groundhog — he's unique it seems
After all the portraits were completed we added ribbon and hung them up so we'll be ready for Phil's big moment:
And for a couple cute Groundhog Day books Alex and Mac recommend:
Blog Hops
Related articles